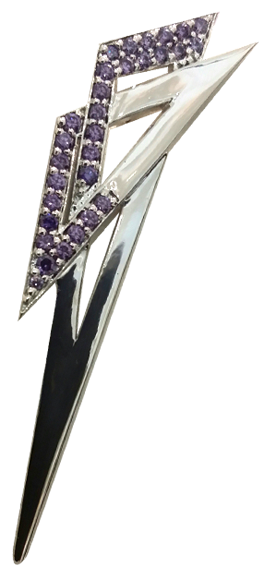 MOD
collective
Mod is short for modern or modernist, which in its purest form means minimalist.
However, there is nothing minimal about this style.
Recovering from two world wars, struggling to escape the oppressiveness of morals, conformity and strict cultural disciplines, a youthful subculture emerges as a way of rebellion and self- expression. From the grey drabness secular world to the bright, bold colors splayed in geometrics, sleek lines and androgynous silhouettes, this movement began in the streets rather than the couture houses driven forward by affluence and education.
The Mods attitudes of "anything goes" to "do your own thing" became the new happening groove and "cool" lifestyle image. Most Mods lead an active social life, working during the day and nightly frequenting the club scene. Obsessed with the pursuit of pleasure, Mods do not suffer guilt or anxiety over their extravagance; instead these working class rebels are the originators of a style that has earned a spot in history and making them a permanent player in the game of fashion.
Mod collective captures that spirit of time, with a futuristic approach. After all, we are in the twenty-first century!
Lolan T. Royal
backstory
It's always entertaining when the design team is given a challenge, especially when a wager is involved. It starts out casual enough, shop-talk really, with one remark that snowballs. Winds up in a bet, double or nothing, with a couple house rules thrown in.
House rules:
Minimum 35 designs
Any style
Timeframe
Before the deadline, the collective was presented.
Seventy-three designs, translating into hundreds of pieces. A blend of art deco, nouveau, distinctive patterns, curved geometric panes, sleek linear lines and angles, transparency through negative space, enlivened with options. The earrings are especially intriguing. Like a chameleon, they look substantial but feel weightless and have the ability to change. Versatile. Sexy. The four looks in the collective can be mixed, matched, layered with a blast of color. Designed to be worn by the girl everyone wishes lived next door.
We nailed it. You will love it.
Hello gorgeous, welcome to our house.

LTR